Youth Ministry Development and Full-time Youth Pastor
Added: 02.12.2016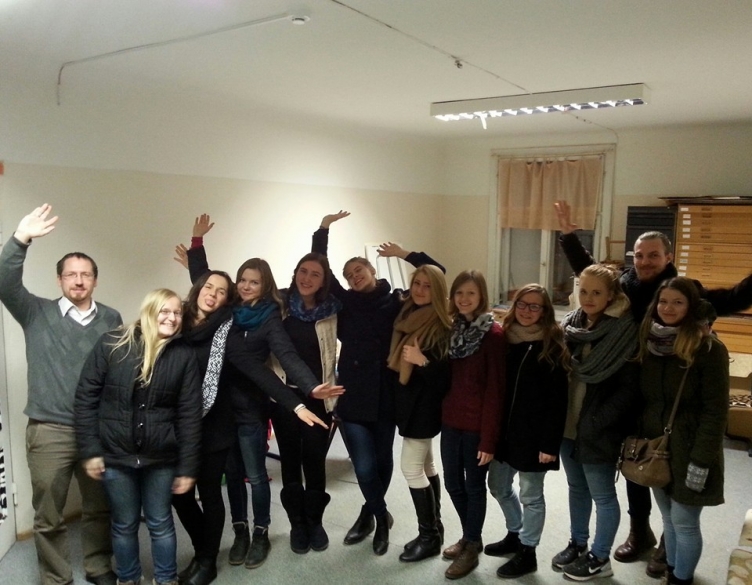 Youth Ministry Development and Full-time Youth Pastor
By Ogre Trinity Baptist Church
Ogre Trinity Baptist Church (OTBD) will celibrate their 50th anniversary in 2016. Since 1985 congregation has grown from 15 to 180 people. 85% from church members are the first generation christians. Sunday service attendance is aproximately 100 people. Our church is planting the new churches in the nearby towns – Rembate and Lielvarde. The church is active in social work through charity shop, humanitarian aid, help for homeless people and low-income families. Also Sunday school, teen and youth ministry, music ministry are quite active in the church.
The Church's mission is to "to be a Christ's disciple and make others Christ's disciples in the family, church and everyday life". In order to fulfil our mission we understand that we need to lead the church members deeper in closer relationships with God and help non-church people to find Jesus Christ as their Lord and Saviour. To do it more effectively there are the projects in near future we hope God will help to realize.
Youth Ministry Development and Full-time Youth Pastor
Church has only one pastor Dainis Pandars, but we have 180 church members, plus 40 people in church plant in Rembate and 20 people in church plant in Lielvarde. About 60 of them are youth (not counting those, who are attending the different youth events on occasion). Right now the church don't have youth pastor, so our church is looking for the ways to support full-time youth pastor position. His responsibility would be to organize youth work, build a team in Ogre, help to develop youth ministry in Lielvarde and Rembate raising new youth leaders there. This year church is looking for ways to hire one of the Baltic Pastoral Institute sudents as a full time youth pastor.

American youth team could be a good support for the potential youth pastor and local youth team to grow in their ministry, change their experience and get encouraged. Together with the American team they could organize American sport games where youth the from town could be invited, build relationships with them, share gospel.
Contact person
pastor Dainis Pandars, dainis.pandars@gmail.com
← Other projects