Repair work of church's kitchen and dining space and Summer camp for families
Added: 28.06.2016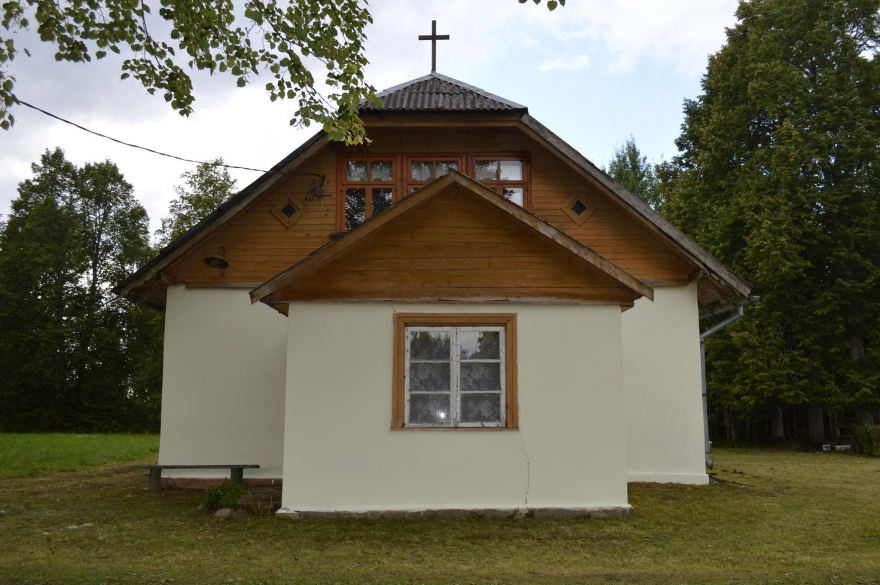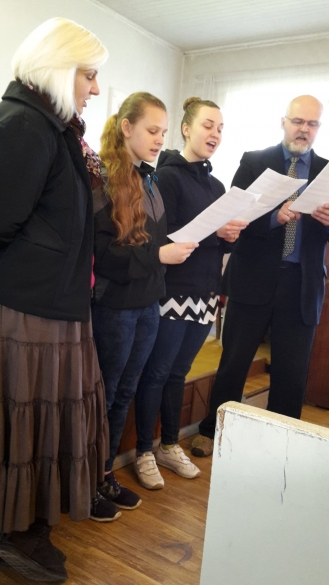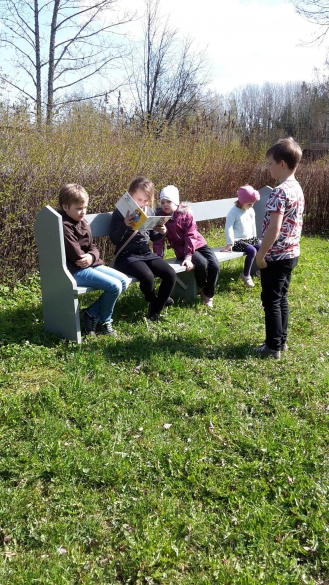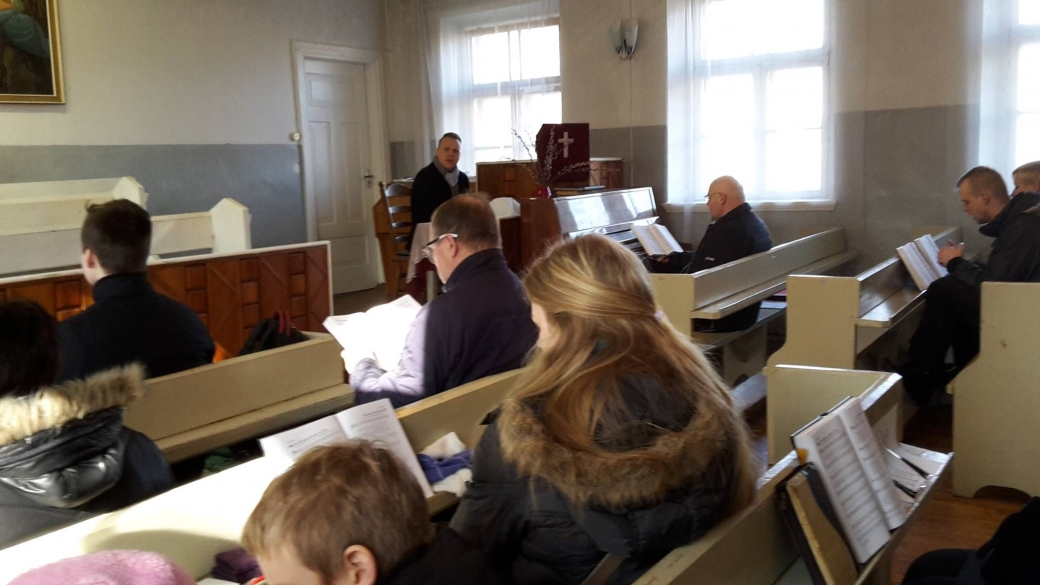 Repair work of church's kitchen and dining space
Summer camp for families
By Valdemārpils-Ārlavas Baptist church
The church is located in a small village where there are around 150 inhabitants. There are very small chances of getting a job nearby. Most of the inhabitants are elderly people. But there are several nice families with children.
There are 23 church members. The average age of the church members is 48.
Services take place twice a month. During the service there is a Sunday school for kids. Once a month a Bible study takes place. We organize summer camps for children and families.
Church outreach/mission goals and strategy
There is a Bible study for women that are from the village. There is a Sunday school for children from the village. As village men and boys have refused to come to the services but they offer their help when it's needed to do some physical work to take care of the church, we organize tidying work where they come and help and then we have a picnic/fellowship which gives us a possibility to share the gospel. We organize summer camps for children together with their parents. We organize the opportunity for the villagers to get humanitarian aid (clothes, shoes, food, household goods).
PROJECTS
Repair work of church's kitchen and dining space
Summer camp for families
Repair work. As many villagers are elderly people, we know that their need is to get some warm meal and also spend fellowship time in warm rooms. Therefore we need to repair the kitchen and dining space so we can organize soup for them after the service and also offer them a warm space as many days in Latvia are pretty cold. There are some women from the village who are unemployed and they have shown willingness to help with cooking the soup which again gives us an opportunity create a possibility for us to have fellowship and share the gospel.
During the repair works we would be able to have fellowship with the village men and boys who are willing to help with physical work.
Summer camp. Many village families do not spend qualitative time together, especially men are very reluctant to do that. During the summer camp we hope to show that families can have a great time together doing interesting activities.
Purpose of the project, planned outcomes
Nr.1 - Through the work we could have the opportunity to have fellowship with the villagers, and the repaired space would make the church more available and more attractive for the villagers to come to the services where they can hear the gospel.
Nr.2 – to create a possibility for village families to spend qualitative time together., and hear the gospel.
Tasks, stages, steps that have to be taken in order to realize this project
Nr.1 - We need builders or people with building skills, building materials and kitchen equipment.
Nr.2 – We need musicians to partner with our church team; people who are willing to work with children and families. We also need materials for crafts time.
Resources what church planning to use in implementing this project
Nr.1 – We plan to involve around 10 people from the church. We have arranged the documents that allow repairing. We are ready to invest all our finances that will be available at that point (it's not possible to plan the finances because we trust God gives miracles).
Nr.2 – We plan to involve men that have served in the army. 2 men are pastors now and one is not a church member.
Number of people on collaboration team necessary for implementing this project
Nr.1 – at least 3 people
Nr.2 – around 5 people
Roles/tasks of collaboration partner team
Nr.1 – building specialists to repair the kitchen
Nr.2 – musicians that would work together with our musicians; 2 people – to lead the crafts time and the recreation (together with our church people)
Expected budget for the project
Nr.1 – We need 4000 Euros to implement this construction project.
Nr.2 – the camp expenses are planned around 600 Euros. The church can cover 300 Euros.
Gita Vadone, a deacon, the responsible person for social work.
Adress: Dundagas iela 8-6, Talsi, LV-3201. Tel.nr.: +37126337414. E-mail: gvadone@inbox.lv
Cīruļi", Valdgales pagasts, Talsu novads, LV-3251
Tel.nr.: +37126455923; e-mail: jvadonis@inbox.lv; https://www.facebook.com/ciruludraudze/?fref=ts
← Other projects