English Day Camp and Fixing up the Church yard
Added: 28.10.2016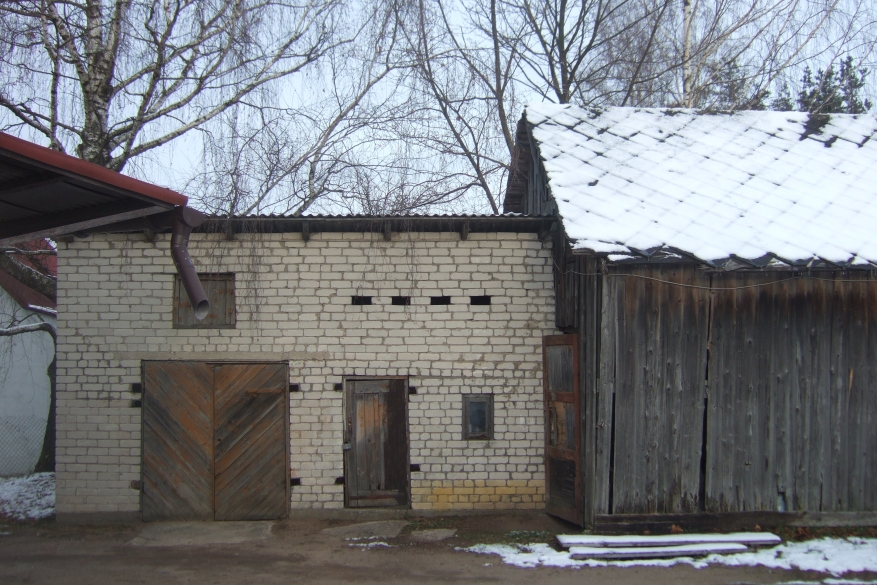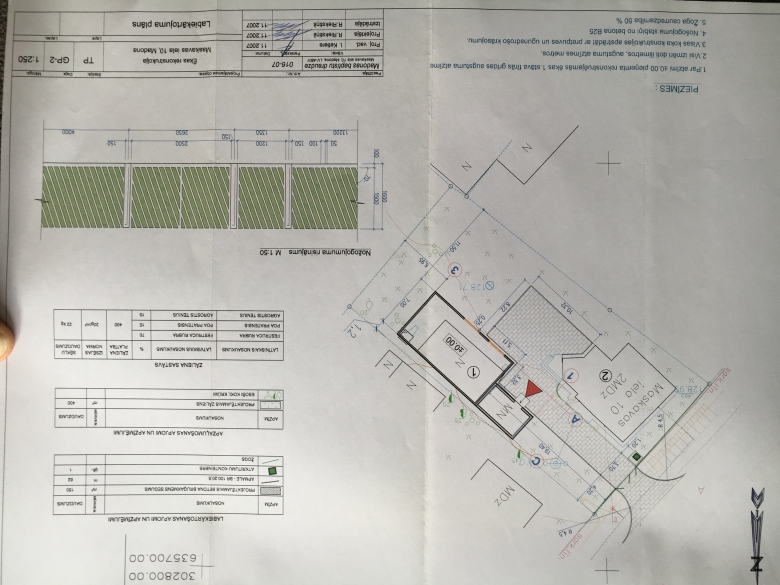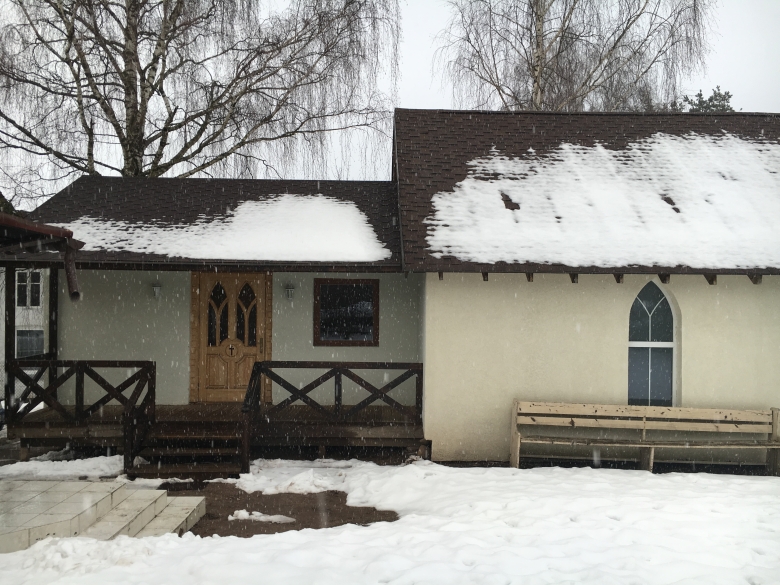 English Day Camp and Fixing up the Church yard
By Madona Baptist Church
We are a very open and hospitable church that participates in various outreaches and mission projects both in Latvia and overseas. The values of our church are:
1. Service
2. Unity
3. Belonging
4. Godliness
5. Fun
The church is in the city of Madona, 150km (about 100 miles) east of Riga. We are in a quiet residential area of town about 500 m from the centre. There are about 8000 residents in Madona. The main industries are lumber and retail. The town has three high schools and three elementary schools.
Church outreach/mission goals and strategy
At church camp in 2011, the following values and goals were identified:
DNA structure:
1. Jesus at the center - Knowing and worshiping God
2. Belonging to the family - Genuine community
3. Making Jesus known -World and local mission
4. Every member in ministry - Equipping people to serve
5. Every member mature in Christ - Spiritual growth
5 year goals of the church
1. 6 small groups (currently 4 small groups)
2. 4 elders including the pastor (accomplished)
3. 500 people introduced to Jesus
4. 30 people active in ministry (currently about 20)
5. 20 active youth (currently about 12)
6. 100 church members (regular church attendance is about 55)
PROJECT
English Day Camp
Fixing up the Church yard
Over the course of a week, we would like to accomplish two projects.
1. English Day Camp at one of the high schools in town. Through English camp we get to know more children and teens in our town and hope that they will start coming to the church, bringing their friends and relatives with them.
2. Fix up the church yard, putting paving stones on the foot traffic area from the street to the main entrance. (150 m2) and putting in lawn grass (150 m2).
Purpose of the project, planned outcomes
1. Through the lessons and activities of English camp, build relationships with the kids and share the gospel with them.
2. Fix up the church yard so that those who come would have a pleasant and safe experience as they enter the church for themselves and their children.
3. Develop a deep, true and long-term relationship with the visiting church from the Oklahoma Baptist Union for the purpose of cooperative outreach and mission both local and foreign.
Tasks, stages, steps that have to be taken in order to realize this project
English camp needs to be organized. The collaboration team would prepare the lesson plans for teaching English to three groups: beginners, intermediate and advanced.
We have the planning permission for both the new church building and the yard work around it that is required. The building with capacity of 100 people has been completed. Now the yard work must be done.
Planned, desired time for implementing this project
These two events English camp and Yard work (laying of paving stones)should be happening at the same time:
Summer, if possible - the end of July.
The resources what church planning to use in implementing this project
English camp: The camp will be lead by Diks Borknikovs (director and responsible person). The church will provide teenagers who can be language helpers (they speak English) and also camp leaders (they will already have been leaders in previous camps this summer). The church will spend about 1500 euro on the camp.
Yard work: The church can provide the people who has experience laying paving stones who can lead this part. And one other person who can be a helper. The church can pay 1000 euro of the cost.
Number of people on collaboration team would be necessary for implementing this project
4-8 people to organize and lead the English camp, Best scenario is three teachers, three teaching assistants, a games leader and a worship leader. But some of these can come from the Latvian team.
4-8 people to work on the yard, this number is not so important
We think this would be a good opportunity for families to come. For example, men working on the church yard, women and children at the camp.
Roles/tasks of collaboration partner team
English camp: It would be best to involve people who have experience working at summer camps, or that have experience working with children and youth, or are school teachers, or have experience teaching children and youth, as well as those who would be able to lead games and worship.
Yard work: It would be good to have at least one person with building experience but also ok to have people who are simply willing to work and get their hands dirty.
Expected budget for the project.
English camp: The real cost of English camp is about 55 euro per person (camper). The camper is asked to pay 25euro. Those who cannot pay, the church pays for. There will be 35 campers and 20 leaders. The church will spend 1500 euro on this.
Yard work: 7015 euro. Rough breakdown of costs. 150 m2 of installed paying stones 28 euro/m2 = 4950 euro. Edges for paved area 235 euro. 150m2 lawn grass 5 euro/m2 = 750 euro. Fence 24m x 45euro/m = 1080 euro. The church is able to pay 1000 euro of this cost. This total does not include any living costs of the visiting workers from the US (food, accommodation, transportation, etc)
Other expected expenses
Living expenses for American guests for one person per day while in Madona: 50euro. This includes hotel, three meals/day and transportation to and from Riga.
Person(s) responsible for implementing the project from your church
English camp: Dmitrijs Diks Bortņikovs, church warden t 29161602, diks @apollo.lv
Yard work: Jānis Stankēvičs, church elder t. 26260864
Address: Maskavas iela 10, Madona, LV -4801
← Other projects